There are a number of ways you can get in touch with Victim Support Humberside and South Yorkshire.
Call us on 0300 303 1976
Request support through our secure online form.
Start a live chat here
All our support is free and confidential and available anytime. It doesn't matter whether you reported it to the Police or not, or if you were offered support and declined at the time, we're still here for you.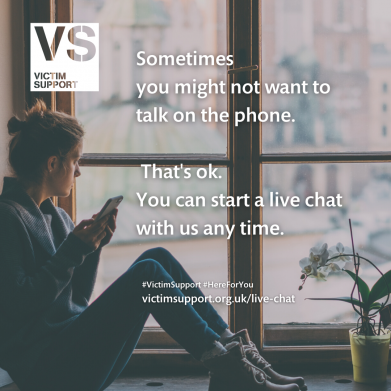 You can also write to us at:
Victim Support, Hackenthorpe Lodge, 126 Occupation Lane, Hackenthorpe, Sheffield, South Yorkshire, S12 4PQ.